We Have All The Materials For Your Outdoor Projects!
 Since the early 1970's, Ed's has been manufacturing quality crushed stone, sand, gravel, fine screened loam and much more. We are proud to provide top quality materials for all of your projects, big or small! Our materials can be picked up at our pit location on Route 169 or delivered throughout Eastern Connecticut. Give us a call today or submit a delivery quote request below!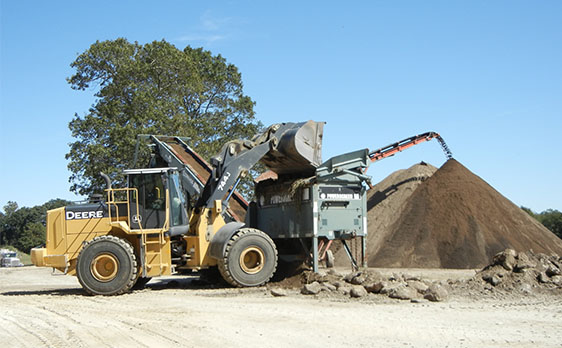 All prices listed below are for material picked up at our pit location on Route 169 in Canterbury and weighed on our scale.  All of our materials can be delivered – delivery prices are based on location and quoted upon request.
If you are interested in having material delivered, please submit a Delivery Quote Request below or call us at 860-546-9492.
Our pit is open Monday through Friday, 7:30 a.m to 3:30 p.m.
| MATERIAL | PRICE |
| --- | --- |
| Washed Sand | $11.00 / Ton |
| Screened Sand | $10.00 / Ton |
| 1 1/4″ Stone | $11.25 / Ton |
| 3/4″ Stone | $11.50 / Ton |
| 1/2″ Stone | $11.50 / Ton |
| 3/8″ Stone | $11.50 / Ton |
| Processed Gravel | $11.00 / Ton |
| Bank Run Gravel | $6.50 / Yard |
| Fill | $4.25 / Yard |
| Silt | $5.25 / Yard |
| Unscreened Loam | $15.00 / Ton |
| Screened Loam | $17.00 / Ton |
| Subsoil | $6.50 / Yard |
| PICK UP TRUCK LOADS | PRICE |
| --- | --- |
| Sand | $15.00 / Ton |
| Stone | $20.00 / Ton |
| Loam | Weighed by Ton |